Health Care Plans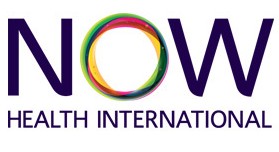 Portable International Healthcare Options for Members of the International Association of Hotel Executives.
Get access to top quality portable healthcare insurance at preferential rates that can be accessed worldwide. As you move from company to company in your career journey, you will always have coverage.
Key advantages for members:
Discount on standard premiums
Worldwide coverage (with or without USA)
Portability of product (plan can move with you to most of the world's locations)
A clear approach to underwriting so you know exactly what is and isn't covered
Straightforward processes and fast turnaround times, from joining to claiming
A secure online portfolio so you can manage your plan from anywhere in the world
Expert staff with on-the-ground knowledge
24-hour emergency assistance
Expertise in the hotel sector
Now Health's service for members
Now Health's international health insurance is designed to make it easy to access healthcare, wherever you are in the world.
Fast, accurate service.
If you choose to receive your plan documents by post, they will send them within five working days.
If you have decided to go paper-free, they will send a membership card for every member on your plan within two working days.
Customer service staff who understand your priorities and respect your time. They respond to all enquiries within one working day.
For Further information please CLICK HERE to view the presentation
About Now Health
Now Health International is a specialist international health insurance provider. At the heart of our offer are benefit-rich products combined with our aim to provide unparalleled service to customers.
Now Health believe that they provide one of the most benefit-rich international health insurance products on the market today, with three levels of cover, from essential medical treatment to a more comprehensive package.
Their service is designed to make it easier to access healthcare wherever you are in the world, with clear information, fast turnaround times and expert help.
Now Health's award-winning website is also designed to make it simpler to manage international health insurance. It's complete online solution means that you can join, access plan documents, track claims and order lost membership cards if you wish.
Based in the UK, Dubai, Hong Kong, Shanghai, Beijing, Singapore and Jakarta, they are strategically placed to serve the key regional hubs of the world and emerging markets so they can deliver local market knowledge when you need it.
DISCLAIMER
We may receive revenue on member-generated activity which maintains the quality and diversity of our services, hence further benefiting members. All costs incurred in marketing specific member benefits programs are borne by the member benefits partners.
Only registered members, will be able to access this exclusive benefit. Please ensure your membership is active, and has been fully paid.